Product Description
20CBM LHD 336HP Sewage Suction Truck With Time Saving Vacuum Pump
Description:
SINOTRUK HOWO Sewage Suction Truck for Sanitation Enterprise 20CBM LHD 336HP
The introduction of Germany advanced manufacturing technology, with rising underground
sewage pipes,the collection and transportation of sludge, city life waste and building
operations such as muddy water in liquid waste and other functions.
Suction sewage truck is sanitation vehicles which is used for collecting and transporting
sewage and sludge in municipal, enviromental sanitation and large property managerment
company ,to avoid secondary pollution ,with vacuum suction ,pressure discharge function
efficient and time saving vacuum pump,valve and others are imported products.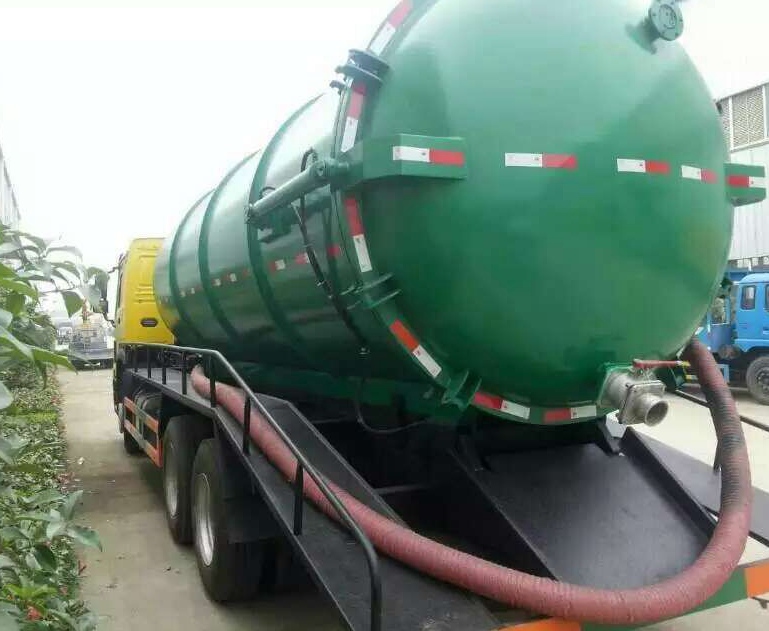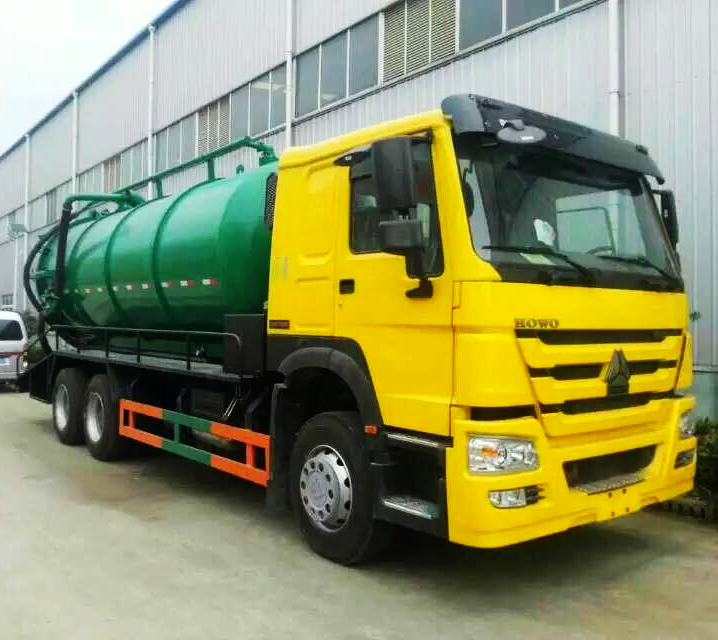 Specification:
SINOTRUK HOWO Sewage Suction Truck for Sanitation Enterprise 20CBM LHD 336HP

Chassis Model

ZZ1257N4341W

Drive Type

6×4

Engine

WD615.69, 336HP

Cabin

HW76 lengthened cab(with one sleeper, air-conditioner and two new-style seat)

Transmission

HW19710(10 forwards & 2 reverses)

Front Axle

HF9 (1X9Tons)

Driving Axle

HC16(2X16Tons)

Clutch

hydraulically operating with air assistance

Rim/ Tire

11.00R20

Wheel base

4300+1350(mm)

Capacity of tank body

15-18CBM

Diameter of suction tube

Φ100mm

Suction depth

≥ 8 m

Vacuum pump

type: Vane pump

Pumping speed: 318 m3/h

Rated speed: 1300rpm

Overall dimension

9400×2500×3850mm

The curb weight

12050(Kg)

Gross weight

25000 kg

Max. speed

95km/h

Color

White, red, green, golden and so on.

Applications:
Can be widely used in the collection of urban rain wells, inspection wells and all kinds of ditches within
the sludge, sewage or oil chemical sewage tank sediment suction, shipment and discharge.
Competitive Advantage:
1) Including chassis, power takeoff, transmission shaft, vacuum suction pump, pressure
tank, hydraulic parts, pipe system, vacuum pressure gauge, waste composition window,
washing device, vehicle configuration for high power vacuum suction pump and the quality
of the hydraulic system, the tank head once pressed, the tank rear door can open and dump
by two cylinder.
2) Our company produces the truck has the function of opening rear door by hydraulic
system, the opening angle of 60 degrees. The hand wheel lock, also optional automatic
hydraulic lock. The special seal, tightness is high reliability. The arrangement of
vacuum pump is more flexible, in accordance with the optimization of the vacuum pipeline
installation, but also for the hydraulic drive the automatic control system brings
convenience.
3) The optimized hydraulic control system helps to avoid wrong operation, it has higher
safety and running efficiency.
4) excellent appearance of cabin, safety, reliable
5) low fuel consumption
6) with all kinds of truck model, which can fulfill your requirement
7) the key parts adopt the world's top technology products
8) based on strong technical support and top level technology make the trucks with high
quality and more reliable
9) competitive price, cost-effective
10) quick and efficient spare parts supply bring you more convenient
11) fast delivery time, we can arrange production according to your needs exactly and
quickly
12) professional import and export dealing procedure, make customs clearance more high
efficiency