Product Description
Complete Cashew Processing Equipment
corresponding lifting and conveying equipment.
Specializing in the design, development and manufacture of nut processing machines such as FRP, FRP winding machines, peanuts, cashew nuts, almonds and walnuts. With professional production and technical personnel, many years of production and research and development experience, the products meet the food safety requirements, and are well received by customers.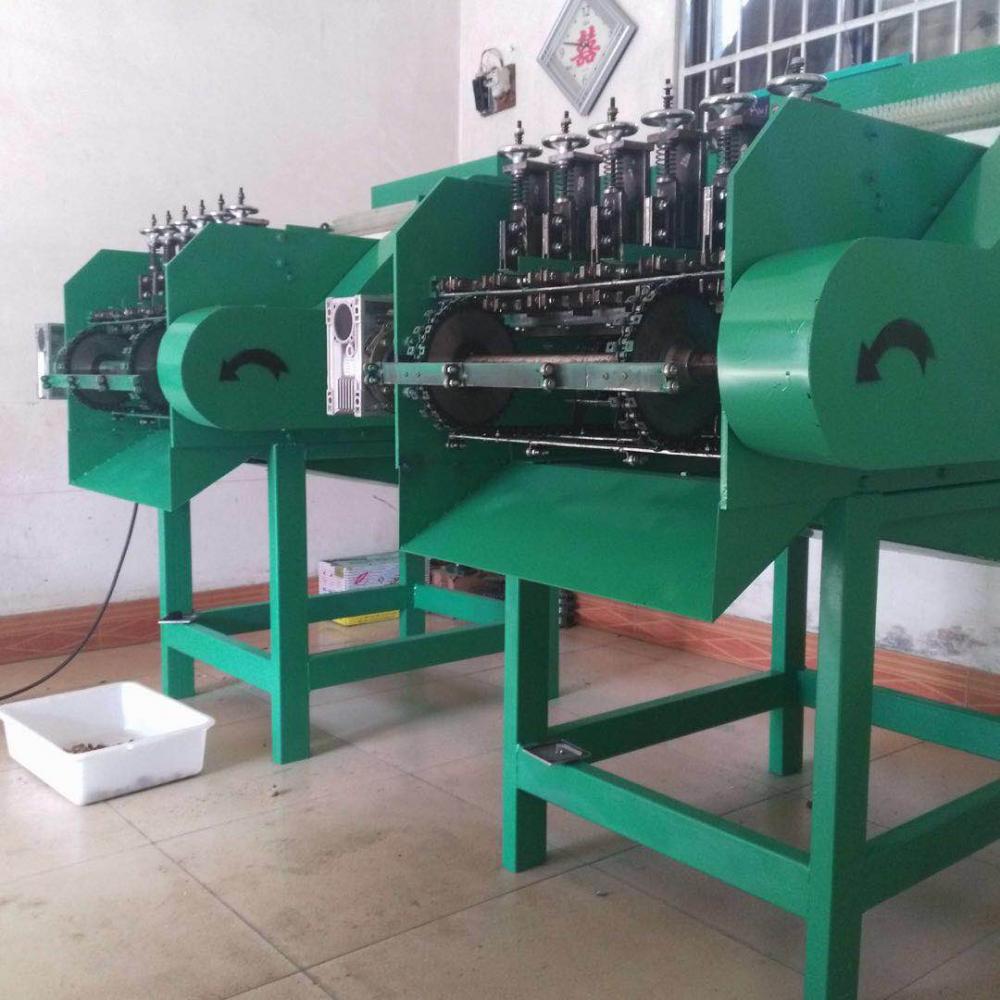 The main equipment is:
1.,FRP winding machine, FRP winding machine PLC electronic control system
2, peanut machinery
(peanut shelling machine \ peanut cleaning machine, straight knife chopper, hob chopper, peanut dry peeling machine, peanut wet peeling machine)
3, cashew machinery
(cashew fruit grader, cashew nut cooker, cashew nut shelling machine (manual, semi-automatic, automatic), cashew nut dryer, cashew peeling machine, cashew kernel classifier)
4. Apricot kernel and walnut machinery
(single-grade apricot kernel shelling machine, shell kernel separator, three-stage apricot kernel shelling machine)
5. Leisure food processing machinery
(wrapped machine, cocoa bean forming machine, peanut mixer, peanut deoiler)
6, nut baking machinery
(multiple use peanut baking machine, flat shake oven, hot air stove, flap oven, mesh belt dryer)
7. Lifting and conveying machinery (bucket hoist, skirt hoist, vertical hoist, belt conveyor, cooling belt)

At the same time, according to the actual production situation of customers, a complete production line of peanuts
and cashew nuts is provided.
While developing the domestic market, the company also pays attention to the development of the international market.
It cooperates with domestic foreign trade companies and exports its products to Africa, Latin America and Southeast
Asia, and has won praises from foreign customers. Tuohong Machinery adheres to the business philosophy and service
tenet of "people-oriented, technology-based enterprise, continuous innovation, and sincere service". We are willing to go
hand in hand with the customers from all walks of life to forge ahead.

First, the main equipment:
The processing steps of the shelled raw cashews are:
Cashew grading - Cashew cooking - Cashew nuts open shell - Shell kernel separation - Nut drying - Peeling - Screening - Nuts finished (nut grading)
Our company can provide the above complete cashew processing equipment and corresponding lifting and conveying equipment.
The production line is now introduced as follows: (By the production capacity: 5 tons of raw fruit\10h)
Automatic supporting production line equipment:
Process: cashew grading → cashew nut cooking → cashew nut open shell (automatic shelling machine) → shell kernel separation → nut drying → peeling → screening → nut product (nut grading) - packaging