Product Description
Automatic vacuum Film laminating machine 2480D
1. Main configuration:
Up and down heating with bottom heating
100 vacuum pump
Rack drive, frequency control
Aluminum row heating
Double gas tank
Integrated operating system
2. Application range:
Cabinet door, sliding door, wardrobe, wooden door, background wall and other industries
3. Features:
Using automatic digital display technology, the machine has high automation, simple operation and low failure rate.
It is heated by far-infrared auxiliary heat system, and the whole aluminum plate is cooled. It is evenly heated by thermal
insulation material, which saves energy and energy.
Adopting domestic top vacuum pump, stable performance, fast pumping
Multi-purpose machine, pvc, veneer, leather, transfer film can be processed
The workbench is made of special steel plate, which is resistant to high temperature and corrosion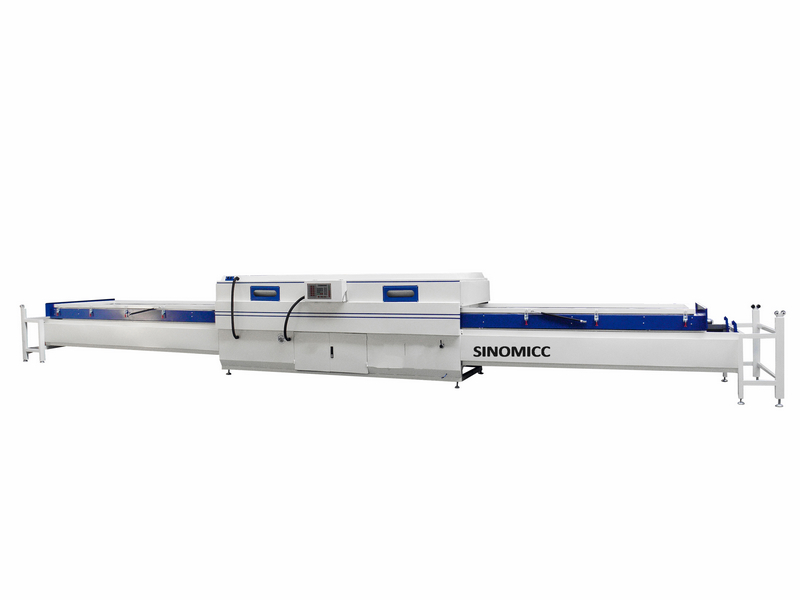 Model

Overall Size

Working size

(LXW)

Working Height

voltage

Rated Power

Weight

2480D

Single place

6500x1500x1400mm

2550x1140mm

2550x1300mm

60mm

380v 50Hz

15Kw

1.5T

2480D

Double place

9500x1500x1400mm

2550x1140mm

2550x1300mm

60mm

380v 50Hz

18Kw

1.8T