Product Description
16 Tons Light Duty Trucks Howo Van Truck LHD 140HP , Box Van Truck ZZ1167G3815C1
Loading Capacity: 2 tons to 16 tons
Steering: LHD or RHD
Color : Option
Description:
Light Duty Trucks SINOTRUK HOWO 16Tons LHD 140HP Van Truck ZZ1167G3815C1
The HOWO Light Truck is SINORUK business department designed according to its mature
technology, combined with working conditions, absorbing international advanced
technology and developed a series of high-end light truck. The first appearance of the
total of 12 different configurations of the high-end light truck, can be applied to
various working environment.
This Light duty truck also have loading capacity from 5Tons to 16Tons, the gross weight
of vehicle have 5Tons, 8Tons, 12Tons, 16Tons and so on. It also have several kinds,
including general cargo truck, Van cargo truck, and Storagestake cargo truck.
Specification:
Light Duty Trucks SINOTRUK HOWO 16Tons LHD 140HP Van Truck ZZ1167G3815C1

Chassis Model

ZZ1167G3815C1

Drive Type

4×2

Engine

YC4E140-33,140HP

Cabin

2080 one and half row(with one sleeper, air-conditioner and new-style seat)

Transmission

DC6J48TC(6 forwards & 1 reverses)

Front Axle

3.6 Tons

Driving Axle

153

Clutch

hydraulically operating with air assistance

Rim/ Tire

9.00R20,Radial tire,

Wheel base

3800(mm)

Dimension of cargo body

4850*2150*2050mm, Bottom:3mm Side:1.5mm

Overall dimension

6995×2498×3400mm

The curb weight

5730(Kg)

Gross weight

15795 kg

Max. speed

95km/h

Color

White, red, green, golden and so on.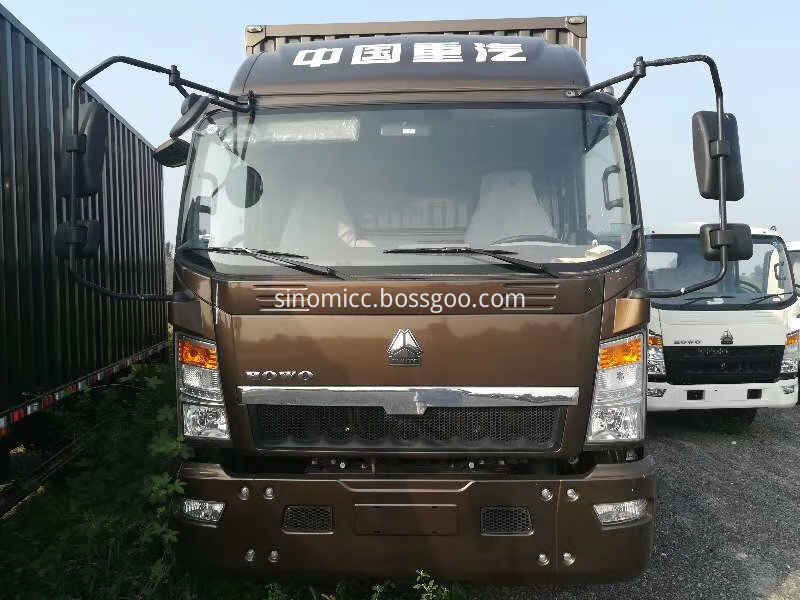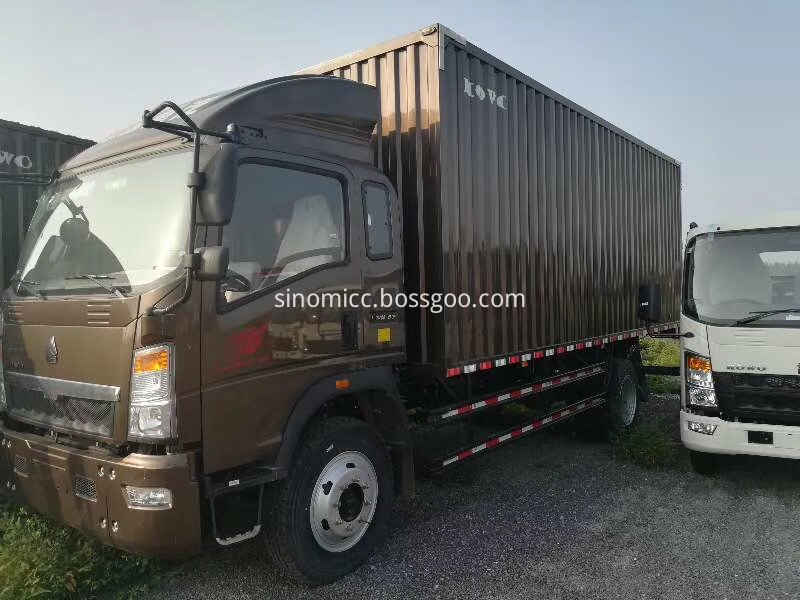 Applications:
The HOWO Light Truck is suitable for transporting all kinds of small goods, such as vegetables, fruits
and so on, also can be used in construction business such as to shipment sand or small stones.
Competitive Advantage:
1) HOWO light truck engine technology is more mature, strong power and low noise. The
vehicle matching science, low fuel consumption, can be fuel-efficient 10-20%.has high
attendance, high efficiency, low cost of the three major characteristics.
2) Strengthen the full adoption of the European heavy truck chassis riveting technology,
forming a frame beam, the bearing capacity of the carriage can be greatly enhanced.
According to the actual load of the version selection.
3) Manchester technology bridge is one of the highlights of HOWO light truck, which is the
application of SKF Chinese cooperation unit bearing heavy duty truck and the German MAN,
achieved 1 million 500 thousand km free maintenance, free adjustment.
4) The international design, cab heroic atmosphere, can be turned 45 degrees. The sleeper
wide seat, convenient adjustment, no blind spot mirrors, in contrast to high grade
interior, a broader vision.
5) Integrated control flat, with engine tachometer, adjustable soft wheel gear. Aluminum
Alloy gearbox shell, 6/8 gear synchronous belt, operate more freely. Fully adapted to
the efficient logistics of HOWO light truck, caused the high attention of the
participants.
6) with all kinds of truck model, which can fulfill your requirement
7) the key parts adopt the world's top technology products
8) based on strong technical support and top level technology make the trucks with high
quality and more reliable
9) competitive price, cost-effective
10) quick and efficient spare parts supply bring you more convenient
11) fast delivery time, we can arrange production according to your needs exactly and
quickly
12) professional import and export dealing procedure, make customs clearance more high
efficiency